I spent this afternoon at the Henham Steam Rally. It's probably like the Dorset Steam Fair but much much smaller. Exhibitions there included steam engines, steam machines, classic tractors, cars, bikes, etc. as well as what's basically a large car boot sale.
Also there is a small fair. Since it's supposed to be a rally of old things they kept with the theme and a few of the rides were steam powered (Steam Yachts, Gallopers, Big Wheel). There was also a couple of up to date rides and the Wall Of Death.
The heavy rain forecast predicted this week never happened thankfully so the rally was very busy and all the rides there did a steady trade.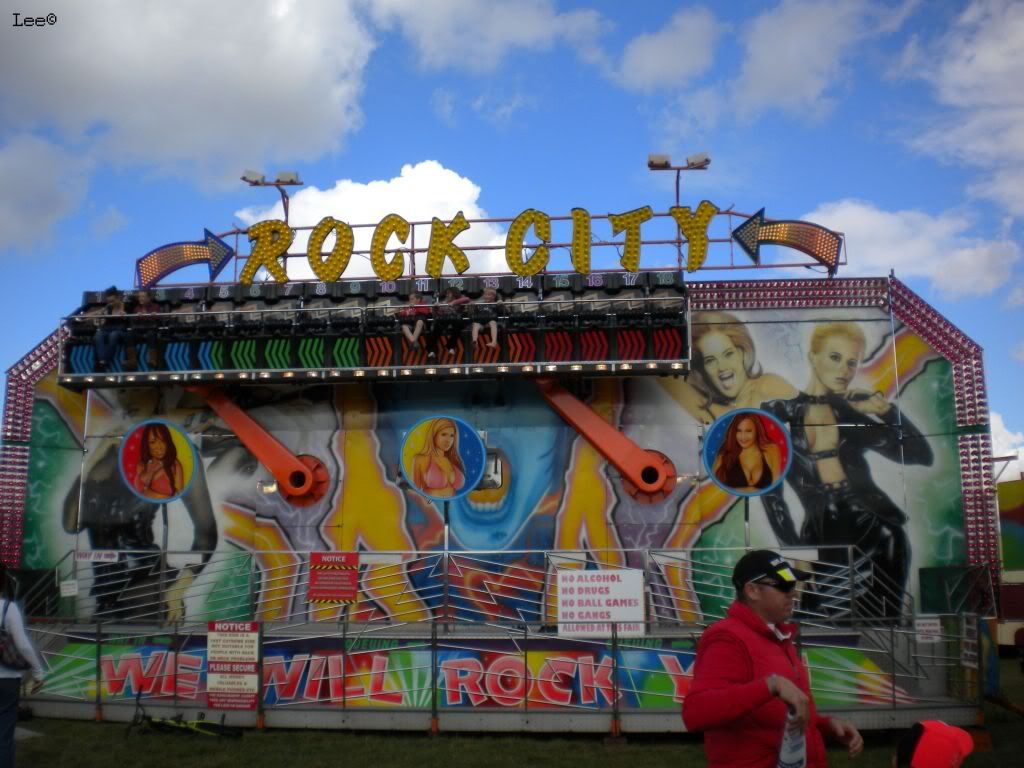 Sally Stocks' "Rock City" Miami. This ride has really been improved visually over the last year or so, with new side panel artwork, artwork on the back of the strobe lights, newly painted paybox & speakers, and the back of the ride has been painted orange. The ride time was very long on this, at least 4 minutes every time. The worker who kept standing at the front and telling people to scream and raise their hands really helped with the atmosphere and i've never seen such an enthusiastic staff member on a ride before!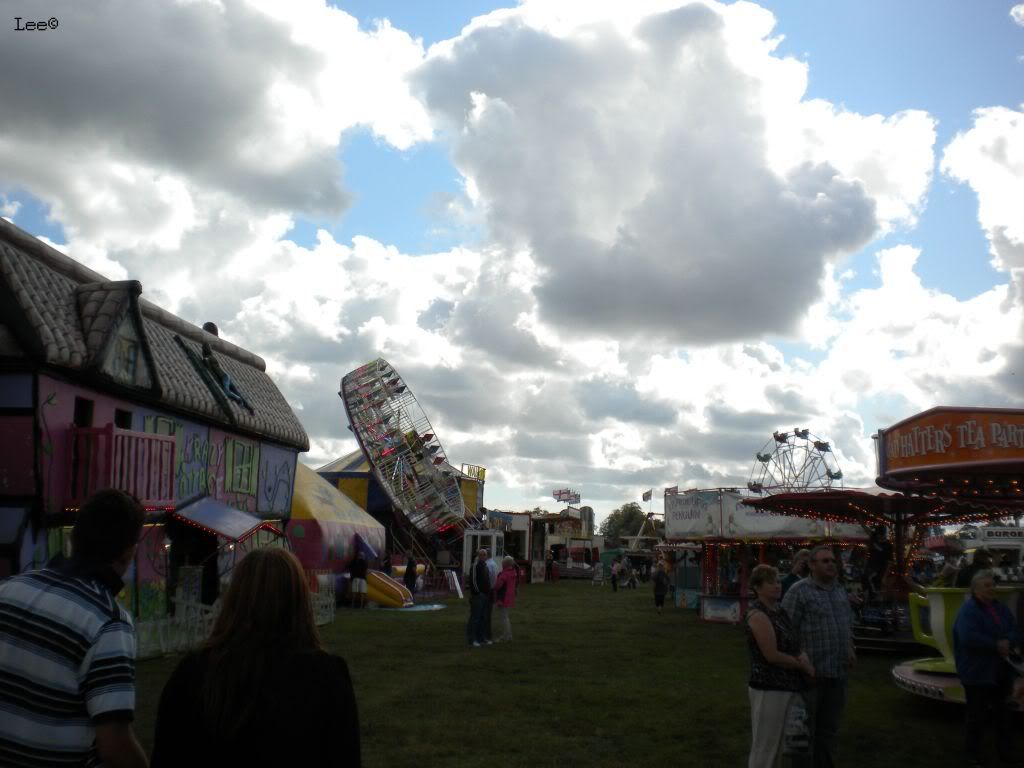 View down the fair.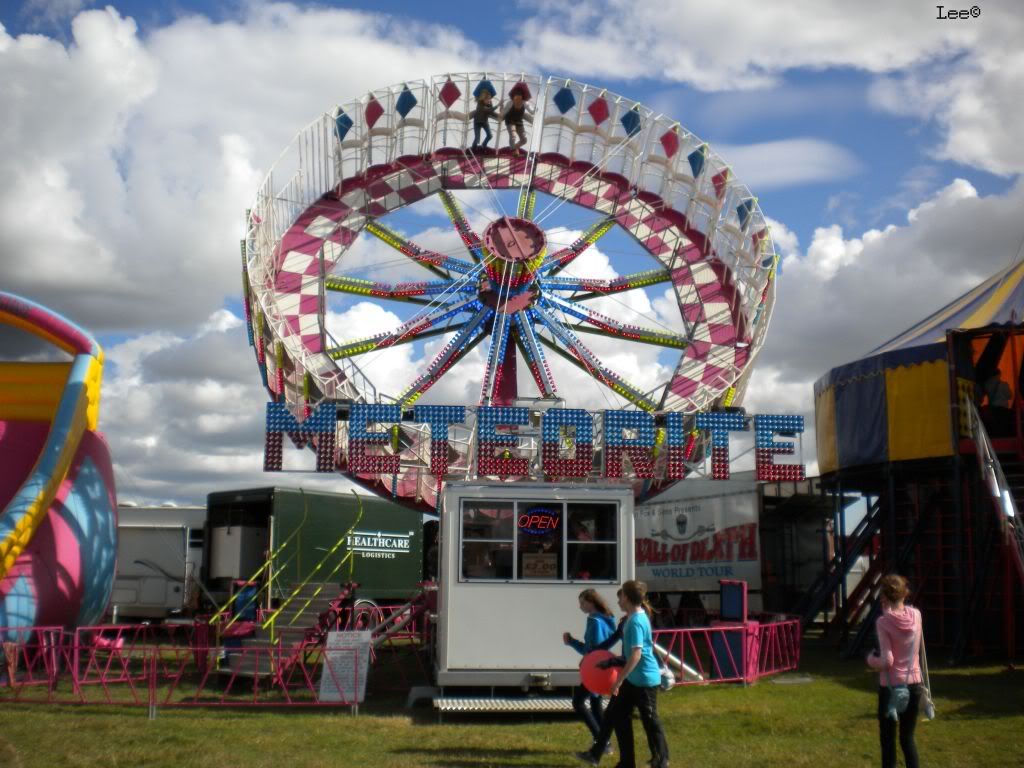 Paul Hedges' "Meteorite" Round Up, which I haven't seen in a year. Since then it's had a new paybox and I think the lights on the ride and the front sign have been improved, possibly LED. It's a bit rough on the head but I was just pleased to see it as I don't see many Round Ups.
Ken Fox's Wall Of Death. As usual a fantastic display. Different people doing it this year, I think I read that Ken Fox has two Walls travelling.
Dorman Brothers' Waltzer. It's very traditional looking but it seemed ridiculous to hear Chase & Status being played!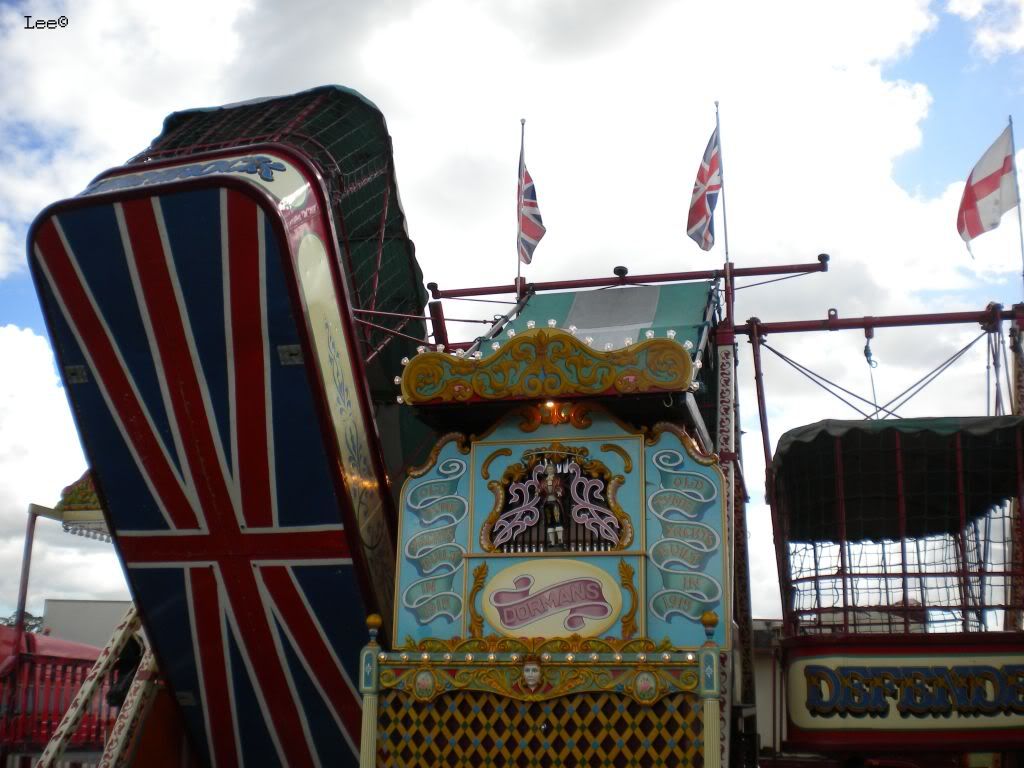 Dorman Brothers' Steam Yachts. If you don't hold on you can get fantastic air time in the back row.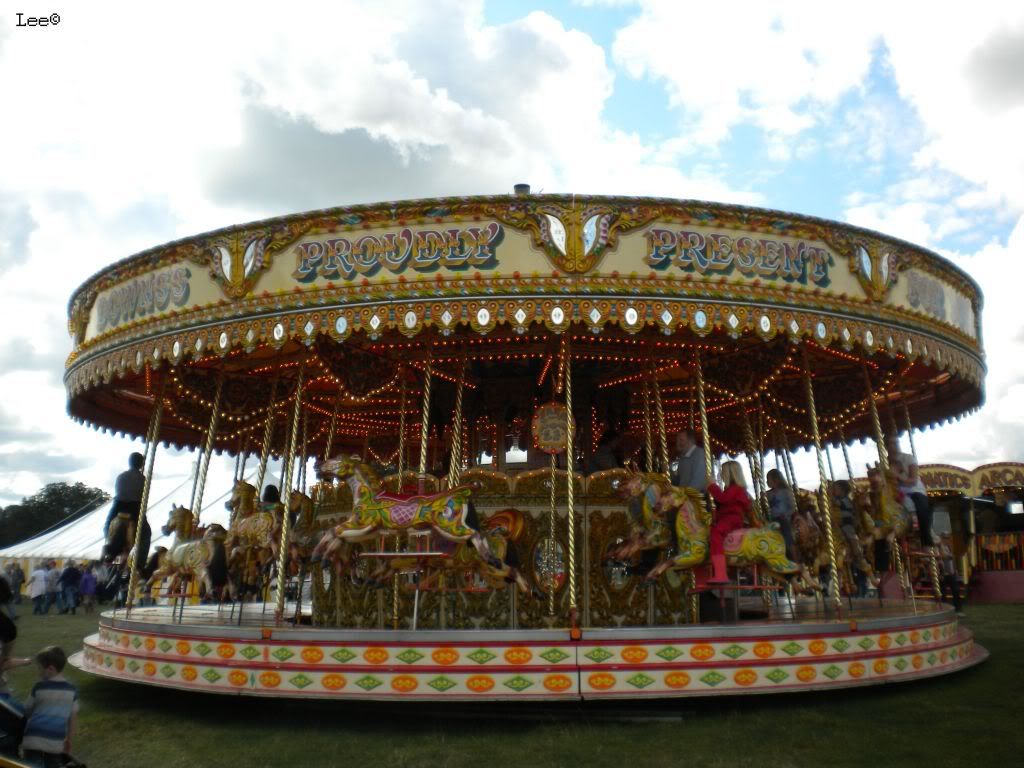 David Downs' Gallopers. Finally rode this after skipping it at Cambridge. It looks fantastic, and the organ music really adds to the atmosphere.
David Downs' "Carnival" Big Wheel. Another nice traditional ride although for some reason the green seats weren't being used despite the fact it was really busy.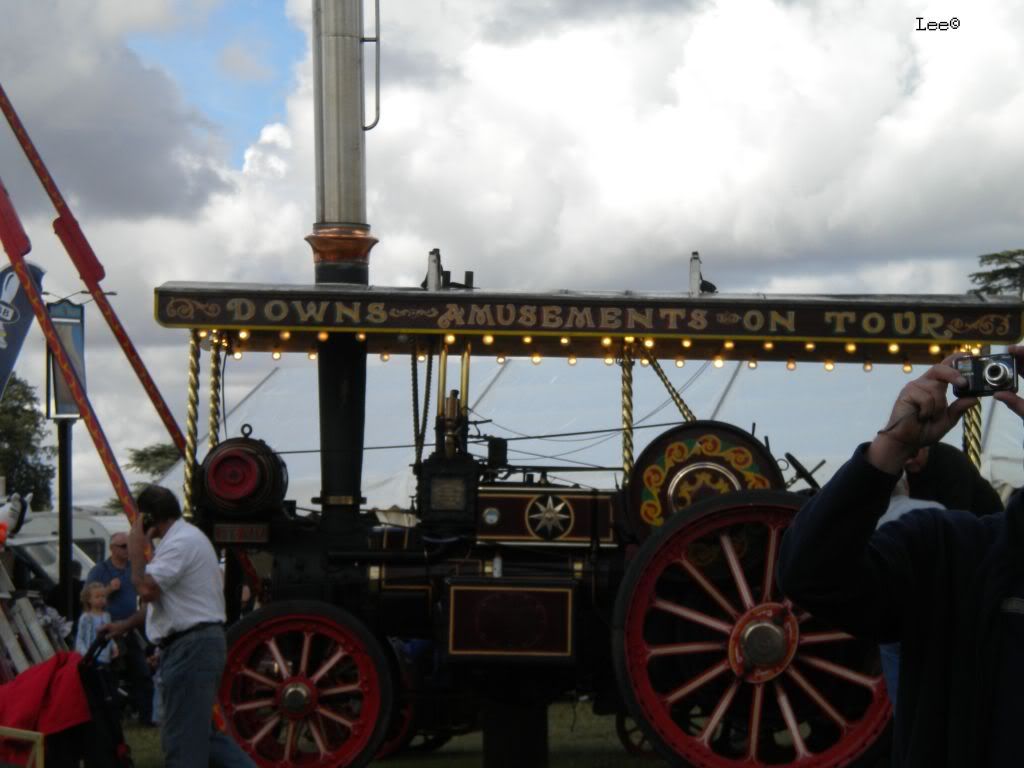 This was powering one of those "test your strength with the mallet and ring the bell" tower things.
The rest were all taken from the Big Wheel.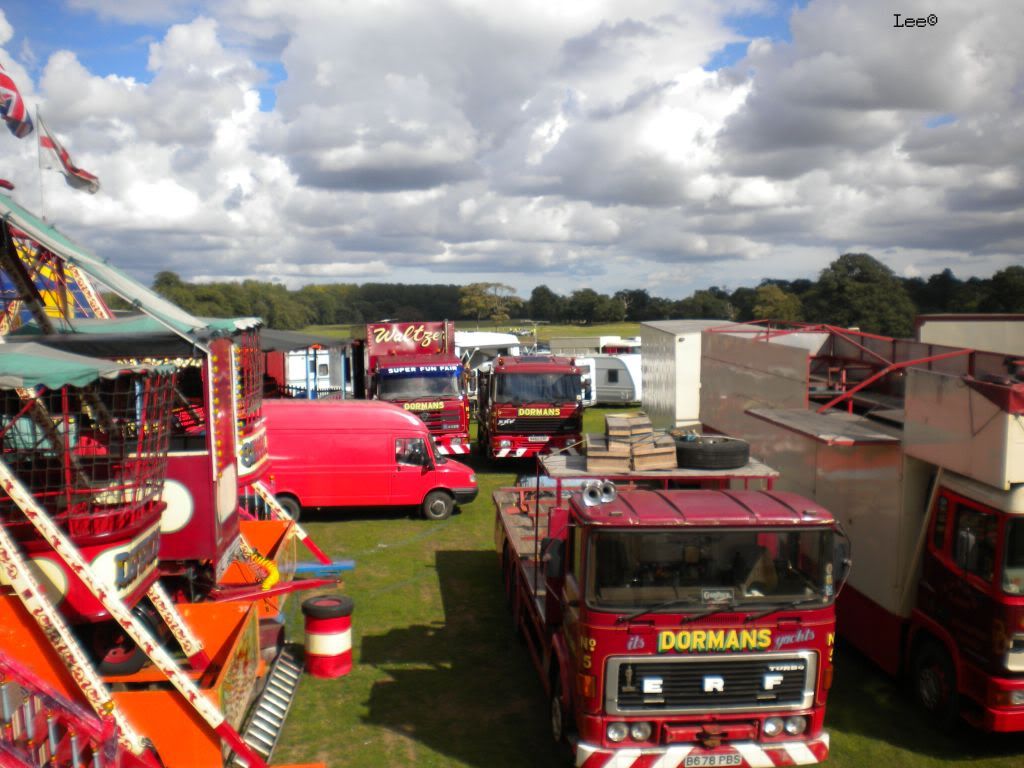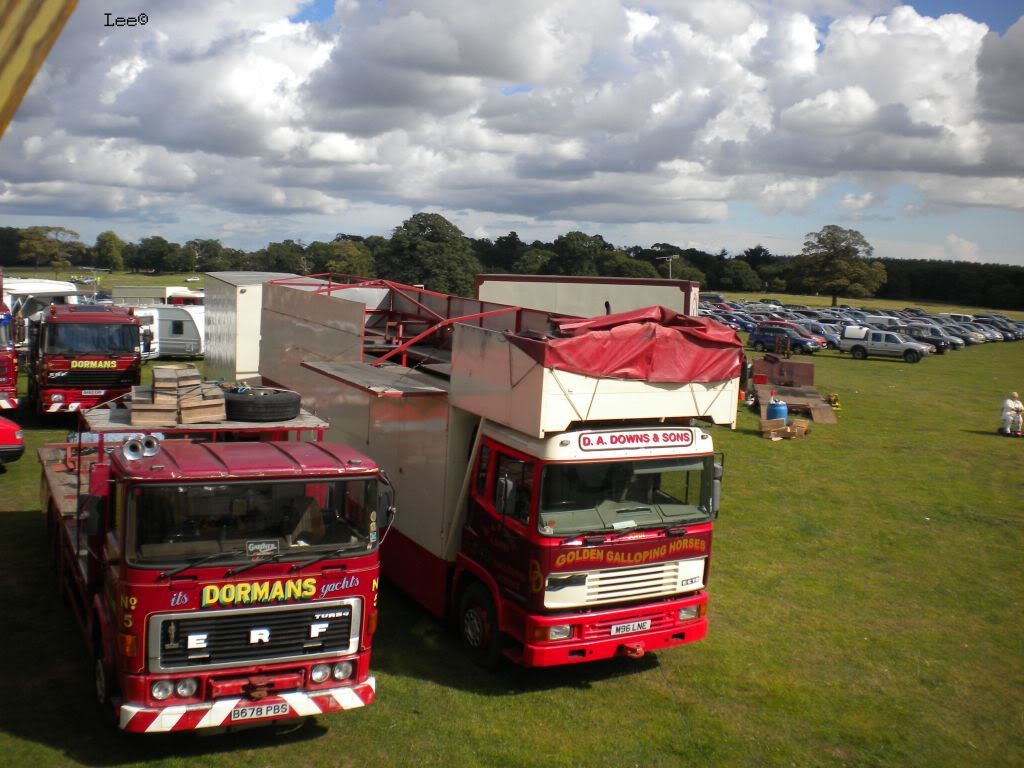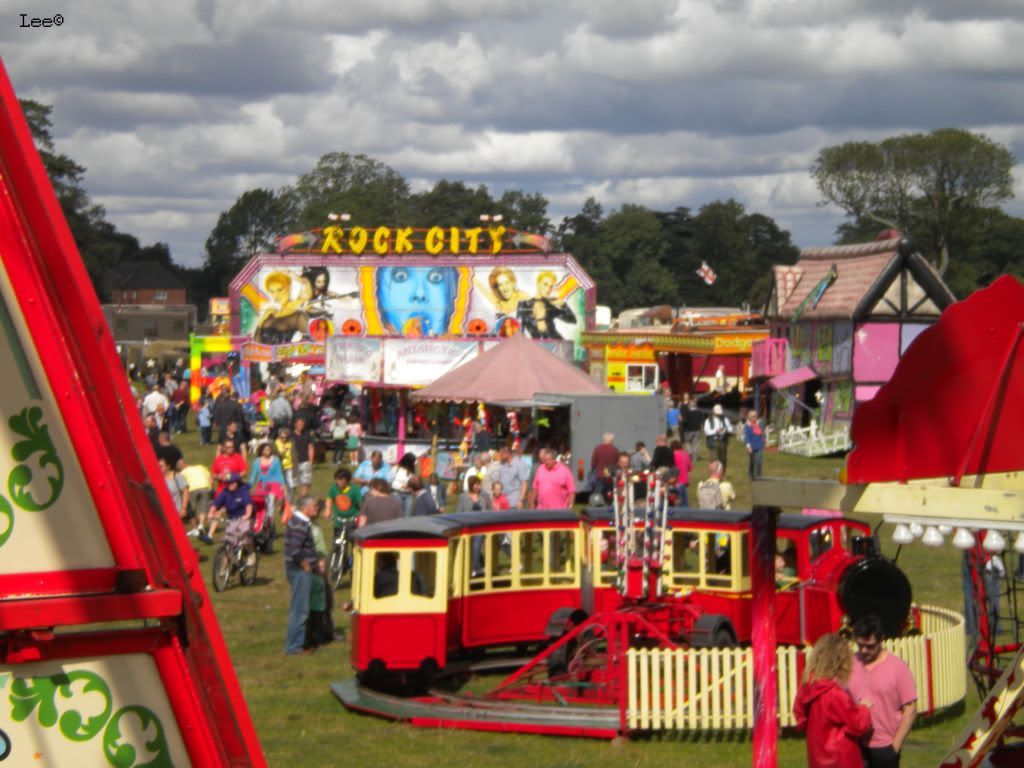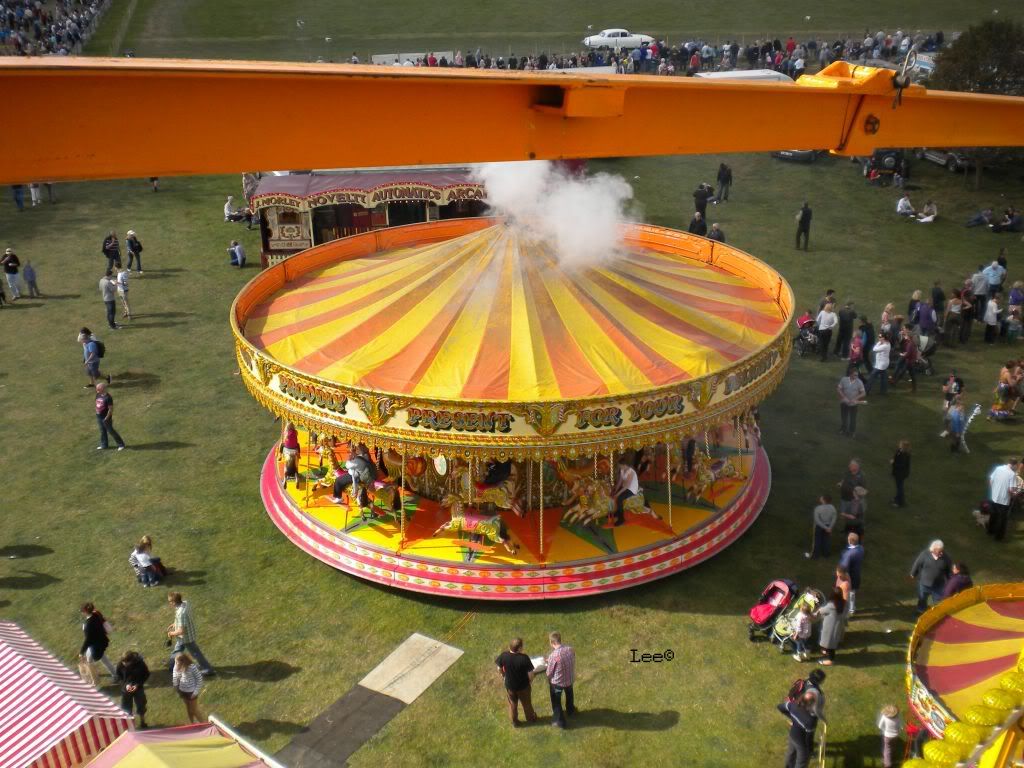 It was a really enjoyable hot afternoon. So much for wind and rain!
I also have offride footage of Rock City & Meteorite, and onride footage of the Big Wheel & Waltzer, which should be on youtube in the next few days. I'll add links here when they're up.
Ride Count:
Rock City - £2 x1
Dodgems - £5 for 3 tokens! As it's £2 for 1 token I saved a £1 and got a free ride!
Meteorite - £2 x2
Wall Of Death - £2 x1
Waltzer - £2 x2
Steam Yachts - £2 x1
Big Wheel - £2 x2
Gallopers - £2 x1